What people are saying about UNICORN'S JOURNEY: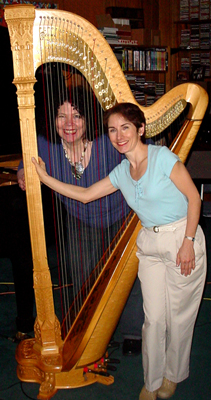 Beautiful Relaxing Music "I bought this to play to my newborn granddaughter, but found it was also perfect for relaxing for stressful rides in the car as well. Makes great background music while reading, painting, or just relaxing. Nice combo of piano and harp. Highly recommend." - Suzanne Hill
---
Please send YOUR comments on UNICORN'S JOURNEY to
Betty Richards at wrightwoodrecords.com
and we'll post them here.
---